Marriage Lowers the Risk of Heart Attacks
Considering the relation between marriage and health benefits, it is difficult to ignore the potential advantage it brings to the cardiovascular system. In general, married people keep their hearts and bodies healthier. Studies prove that the risk of heart-related complications is lower among married people, as well as survival from an unexpected heart issue.
The reasons for such statistics are numerous and definitely depend greatly on the family. However, most commonly, spouses look out for each other, encouraging a healthy lifestyle, regular doctor visits, and proper health care. Another undeniable reason is hidden in emotions. It has been proven that positive emotions improve your physical health, peculiarly heart functioning.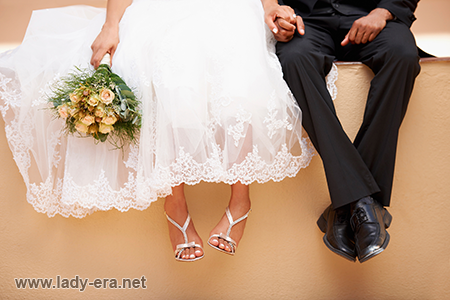 According to the results of recent studies, women are expected to get even more benefits from the married life. 3.5 million patients with heart disorders took part in the investigation. The age of women ranged from 21 to 102 years old. Finally, the results showed that married females had a lower risk of heart attack occurrence. Many doctors, especially cardiologists, claim that it is all about marriage, which reduces the danger of heart-related complications. Apart from medical explanations, such a situation can be explained much simpler. When getting married you receive a constant source of care, love, and attention. Your husband insists on regular doctor's visits, timely treatment, and healthy lifestyle. All these factors, being sometimes unnoticeable, contribute to heart attack prevention.
Moreover, just being loved and taken care of brings more positive emotions and more pleasurable feelings, which results in better health. However, all these things do not presuppose marriage as a treatment, as you know that bad relationship is more a destruction than improvement. Therefore, irrespective of your status, pay due attention to your health, reacting to the bothersome symptoms of heart attack and related issues.