Female Seduction Tricks
Seduction is an art that each woman should master. If you know which words a man wants to hear, you can gain not only his attention and love but intimacy. Observing a man feel awkward and flustered because of ultimate sexual tension you have created is a rush, which only a few girls can get. Some tricks are scheming or sneaky, but none of them is dirty. Just take the benefit of being a woman. Find advantageous ways to seduce a man and make him sweat with admiration and desire.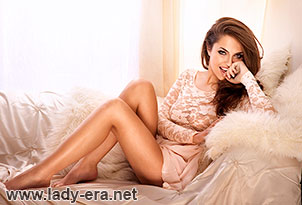 No matter what the purpose of seduction is, you are likely to spend perfect time with a happy and satisfied man. The art of seduction is not taught at school or gained with experience. Follow these tips to be a pro seducer, who can stay devilishly innocent, subtle and kind.
Eye contact matters the most. Balance is inevitable at this point. Do not overdo, so that the man could think you are attached to him. Just play a little starring game, looking away every time he looks at you. At this point, the man will be curious about you, but will never understand whether you were staring at him.
Show your best side. Even though you do not think you are sexy, you should start being confident in that. Look your best when you are around the man you want to seduce. Remember that men like boobs and butts? Just work.
Smile for him. According to the studies, men are drawn towards girls who are happy, so it is always fun to be around with them. A flirty, smiling woman is more approachable than saggy one. Smile during the conversation
Ignoring is the most interesting. When you feel that everything goes too smooth, you can stop giving him much of your attention and conversation time. This way, he will realize you are not that approachable, so he will start working harder.
A simple peek-a-boo. Do not wear short skirts or very skinny dresses as it will draw the wrong type of attention. Instead, take on something, which gives you a chance to give him a little peek every now and then.
Flirting is a traditional way to seduce a man, which seems to be eternal. When you feel male's attention, show that you are sometimes flirting, so that he could feel the tension that appears between you two.
These tips will help you be a perfect seducer and excellent girl, who knows how to gain the attention of the man she likes.