Learn to Talk to Each Other
When you fall in love, mutual respect, care, and understanding are important. Thus, every partner is working hard to achieve these results. How is it possible? Negotiating and discussing important issues are the key. When people start living together, it is necessary to realize that these are two completely different life stories, which may differ greatly. Thus, desires, hopes, and expectations vary greatly. But discussions may help you gain the desired peace and calmness you are looking for.
Simple, soft conversation can melt even the toughest heart. Learn to discuss even the slightest details of your everyday life, share your feelings and emotions to create a special bond that will unite you. Besides, follow several simple tips that will contribute to your conversation and make it productive: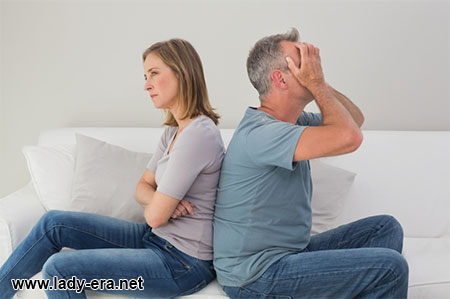 Don't start the conversation with complicated things. Sex and other bed talks are not the most appropriate ones. Pick a neutral topic even when you want to discuss a serious matter. Invite your partner for a date, suggest drinking some tea or coffee and discussing the questions that bother you.
Choose a single topic for a conversation. Surely, you have much to discuss, but one conversation at a time is enough. Don't overburden your partner with too much seriousness. Combine pleasant discussions with solving problems.
Never complain but suggest. Even if you are not satisfied with something, your partner is not to blame for it. Start with some reassurance, praising some aspects of your life, so that the partner could be sure not everything is that bad. After you have mentioned some positive aspects of your life, you can process with your suggestions. Keep in mind that life and partnership are not about a single person but rather both.
Basic things matter. There are simple basic questions and discussions that can help you understand the desires and expectations of each other better. Find some time to learn about the successes and failures of your partner and lend a helping hand. Be a supporter and helper, so he/she can share not only joys but also sorrows with you.
These are rather simple, but so important points that can transform your life and love, making you not only perfect lovers but close friends and a real family.