Diabetes and Sex. The Influence of Diabetes on Female Libido
Living with diabetes makes people not only change their lifestyle but also deal with a lot more health problems if compared to healthy people.
Diabetes affects all organs and functions in the body of a sick person. Sexual function is not an exception. High levels of blood glucose in women damage the blood vessels and the nerve endings leading to the sex organs. As a result, the bulk of women with diabetes experience:
Dryness of the vagina;
Low of libido;
Difficulty or inability to reach an orgasm;
Pain sensations during sex;
No satisfaction from sexual relations;
Trouble getting sexually aroused.
The researches on female sexual dysfunction among diabetic patients revealed that almost 80% of ill women have some kind of sexual dysfunction.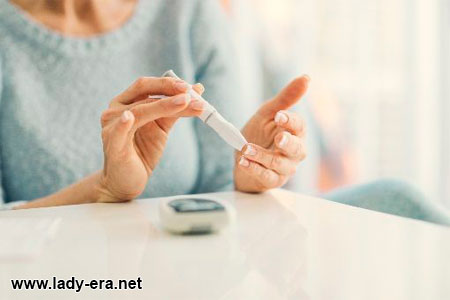 One of the studies conducted by Iranian scientists covered 150 female diabetic patients. 78.7% of them had difficulties in different aspects of sex life. The most common of them were insufficient lubrication of the intimate zones – 58%; low sexual desire – 50%, the same percentage had difficulties with sexual arousal. 43.7% and 32.7% felt pain during the intercourse and couldn't reach an orgasm respectively.
What's more, sexual dysfunctions in diabetic women is strongly linked to the feelings of depression and anxiety.
What can be done to improve the libido?
The specificity of diabetes is that it gives serious harm to the organs not acutely but gradually. It means that women have time to take control of the situation and delay the onset of problems in bed. Yet even if the time was lost and the issues have already appeared, they can be improved by strict control of the blood glucose.
To do this, you have to:
Measure your blood glucose regularly. Knowing the situation, you can have a better understanding of the situation.
Use special creams and gels to improve vaginal lubrication. It will help to reduce pain sensations during sex and thus make it more pleasurable.
Eat only low glycemic food. It will allow you to minimize the growth of the blood glucose levels after meals.
Cut back on alcohol and smoking (if you do). Getting rid of these bad habits, you can considerably improve the condition of your blood vessels. Hence, the inflow of blood to the pelvic area will improve.
Do regular physical exercises. It will help to control your body mass and improve your general health condition.
Problems in bed are not a sentence for diabetic women. The situation may be changed for the better. The only thing you have to do is to keep the disease under control.