Age and female libido. Sex after 55
It's no secret that with age female sex drive gets lower. The bulk of women experience intimate troubles at the age of 55 and older due to menopausal period. This process is marked by the reduction of the amounts of estrogens secreted by the ovaries. As a result, a woman may feel:
Vaginal dryness, which may be the cause of discomfort and pain during the intercourses.
Lack of sexual desire. A significant fall in the levels of female hormones is accompanied by the loss of interest in sexual activities.
Mood swings. Being not in the mood for sex is also one of the tricks the hormones are playing on you.
Difficulties with reaching an orgasm. In such a situation, women often don't see any point in continuing an active intimate life.
Poor sensitivity of the sex organs. The thinning of the inner lining of the vagina and changes in the tissue structure of the clitoris make these organs less sensitive to stimulation. Thus, sexual arousal gets difficult.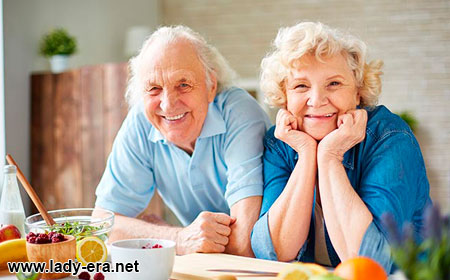 Sex after 55. Does it exist?
No matter how awkward it may sound but sexual life after 55 may be as active as in the younger years. According to the researches, women who have been sexually active before the menopause, experience fewer problems with intimate relations after this period. Hence, if sex was one of your priorities at 45, it will stay the same at 55.
On the contrary, women who have lost interest in close physical contact in their 40-s will hardly be overly active in bed after the age of 55.
How to make sex a pleasure?
To get the maximum from the intercourse, you have to put some more effort into it in comparison with younger people. To make the intimacy enjoyable, you may need to:
Use vaginal lubricants or libido stimulating drugs like Female Viagra;
Try different positions in sex, to find the one, which is best for you;
Discuss the possible problems with your partner before the intimacy, not to feel awkward;
Distract your attention from reaching the climax and just enjoy the process.
Ingenuity and imagination can be of a good help if you want not only to have sex but also to enjoy it after 55.
Poor physical condition and underlying health problems may also influence your desire and ability to have sex. That's why you should pay attention to sports, proper nutrition and a healthy lifestyle on the whole.
A healthy body will give you more possibilities in bed regardless of your age. So, start taking care of your health is you are still young or don't be afraid to experiment if you are already in your 50s.