Effective Ways to Relieve Fatigue and Get Ready for Romantic Evening
Feeling fatigued is a normal state of every person, especially after a hard working day. However, fatigue is the exact disorder, which frequently serves the reason for sex-related problems within the family. Excess tiredness and feeling stressed out can influence your desire and ability to have a good intercourse. As a result, the couple may start experiencing not the best time in their relationships.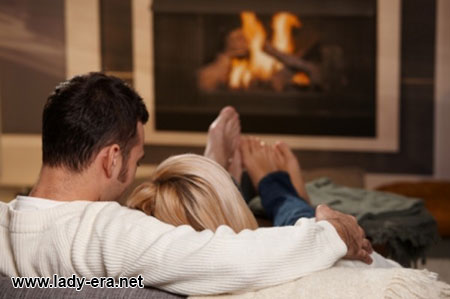 Is there a way out? Definitely, several simple recommendations will help you achieve the desired results and cope with fatigue:
Take your time to get some emotional recharge. Daily routine, house chores, and other responsibilities may be overwhelming, so fatigue becomes a normal state. Plan the vacation, take some time off and go to a picnic or use other ideas to relax and enjoy the evening;
Hire a babysitter. If you have children, you may need some time for you and your spouse. Organize a romantic evening without children, other people and objects that will distract you;
Have some time for yourself. Enjoy sitting in silence? Cannot live without your favorite cake? Like playing computer games? Schedule at least half an hour a day for the things you are fond of. Have some hobby and spend some time doing it;
Take things off the schedule. If you are too busy today, you need to double-check your schedule. Take minimum one thing off in order to decrease stress. Change your plans and skip some unimportant events;
Note the things that make you happy and sad. Practice them. Follow your desires and ideas when you have some free time. Immerse into something you like, as it is an extra source of energy;
Go to bed at the right time. If you are to get up early in the morning, there is no reason to walk around up to midnight. Have enough sleep to stay fresh in the morning and energized throughout the day;
Treat your body well. A healthy diet is a basis for correct body functioning, especially the stomach and central nervous system.
Following these simple recommendations, you will be able to forget about fatigue and its consequences forever. Spend a romantic evening with your spouse without a usual headache and excess fatigue.